Capture the fun and give your employees great souvenirs of this year's holiday party. If you are looking for unique ideas for your company holiday party look no further, our photo booths not only provide great souvenirs but hours of entertainment as well.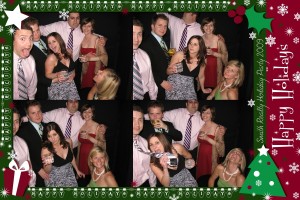 We are currently taking reservations for holiday photo booths in Chicago, the Chicago Suburbs and Rockford. Check the availability of a photo booth for your holiday party here or give us a call at 877-492-6684.
Mention promo code HOLIDAY11 and receive free Premium Graphics, Double Prints and Props!