Entertain Your Guests with Photo Booth Fun!
Your guests will have the time of their lives at your party, fundraiser, charity gala or class reunion with a photo booth from Photo Booth Express and they'll go home with great souvenirs!

"The Photo Booth was one of the best things about our surprise party. People were talking about how awesome it was during the party and now almost 3 weeks later people are still commenting about it. My daughter who was married at the same location just one year ago even said she wished she had known about Photo Booth Express. Anyone who is hosting a large party would be wise to include a Photo Booth."
– Ted W – Surprise Party at Makray Memorial Golf Club, Barrington
Outstanding Customer Service
Your interaction with our winning customer service team during the entire party planning process will be easy and stress free for you. To speak with a member of our customer service team about having Photo Booth Express at your next party contact or call us today at 773-253-4986.
Proven Reliability

When booking a photo booth for your party you should choose a dependable company with a proven track record. Photo Booth Express has an outstanding reputation for a quality product and high levels of customer satisfaction. That's why, despite the recent flood of cheap, low-quality photo booth rental companies on the market, people like you continue to choose Photo Booth Express for their special events. To schedule an appointment to see one of our photo booths or to check the availability of your event date contact or call us today at 773-253-4986.
"Everyone loved working with Photo Booth Express. They were a little more money than some of the other companies we looked at but worth every single penny! The services and quality of services as well as people at the company are just amazing! Thank you!"
– Karen M – Wedding at White Deer Run Golf Course
Guaranteed To Be There
By choosing Photo Booth Express you don't have to worry about technical issues or if your photo booth rental company will still be in business on the day of your event. You can rest assured that we'll be there on time and that your booth will be operating flawlessly. You'll also have the security of knowing that in addition to your fully trained host, you'll also have an on-call technician to make sure your party goes off as planned. As a matter of fact… We guarantee it!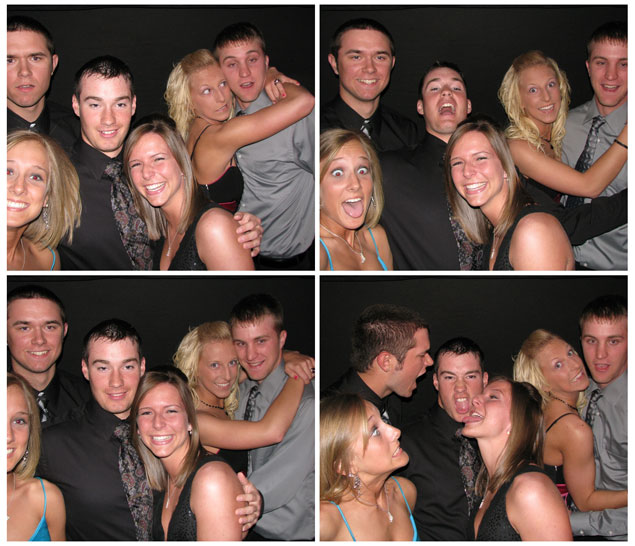 Worth a Little More
While we may cost a little more than some of the fly-by-night companies, in the long run isn't a better product, higher level of service and your peace of mind worth it? Like so many people who've used us, I'm sure you'll agree.
"This was a awesome addition to our party. The kids and adults alike enjoyed something a little different. Even our photographer got into the booth and took his picture. He even thought it was a awesome idea. We will definitely keep this in mind for any future events and will recommend this to our family and friends. Thank you so much for making my daughters Golden Birthday so special."
Janet W, Birthday Party at Lake County Sports Center, Waukegan
Call us at 773-253-4986 or contact us today to find out how Photo Booth Express can bring the fun to your next party!