Photo Booth Fun for Your Corporate Event

Your next company party or corporate event will be sure to be a success with a photo booth rental from Photo Booth Express. Whether you're providing entertainment and party favors to your clients, guests or employees a photo booth rental is a great addition to any corporate event.
"We were so pleased with our experience. The photo booth added fun to our event and was enjoyed by all the guests!"
– Laura B – Company Party at Lucky Strike, Lombard
"GREAT ADDITION TO OUR EVENT! We are already talking about including your company again for next year's."
– Rob M – Corporate Event at Four Season's Hotel, Chicago
"This was BY FAR the best thing added to our party! People are still talking about it!"
– Eileen D – Corporate Event at Renaissance Hotel, Schaumburg
Easy Event Planning
Your job of event planning will be much easier with the assistance of our winning customer service team, online booking system and easy to use planning forms.
At Photo Booth Express we work with corporate clients daily and understand the importance of delivering a professional service and a quality product. We want to make you and your company look great! To speak with a member of our customer service team about having a photo booth rental at your next company event contact us today at 773-253-4986.
"It was my job to provide an element of entertainment that was fun, interactive & memorable for our 200+ guests and to impress my executive team with entertainment; PBE made certain that I exceeded my goal. I'm looking forward to partnering with PBE on many more events."
– Yavis S – Corporate Event at Westin Chicago North Shore, Wheeling
"From the first phone call when I inquired about having Photo Booth Express at our event, through the execution of the event, everything was done extremely well and handled in a professional manner. I was very pleased with how things went. Great job!" – Dan M – Chicago White Sox Event at Palmer House Hilton, Chicago
Fun Photo Marketing
For marketing purposes, the photo strips from your photo booth can be branded with your company logo and/or event logo to promote your company.  People almost always hang the photo strips in a public place as well as post them on their Facebook pages thereby exposing your company's good will to a mass audience of their friends and social networks.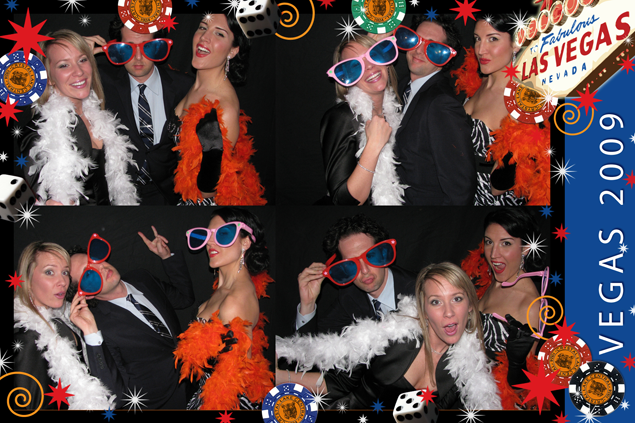 Proven Reliability and On Time Guarantee
When booking a photo booth for your company event or corporate function you should choose a dependable company with a proven track record. Photo Booth Express has an outstanding reputation for a quality product and great customer service.
By choosing Photo Booth Express you don't have to worry about technical issues or if your photo booth company will still be in business on the day of your event. You can rest assured that we'll be there on time and that your photo booth will be operating flawlessly. You'll also have the security of knowing that in addition to your fully trained photo booth host, you'll also have an on-call technician to make sure your event goes off as planned. As a matter of fact… We guarantee it!
"The Photo Booth staff was competent, reliable, helpful and friendly. They arrived at the event on schedule and set up quickly and easily. They lessened the stress of having to deal with multiple vendors at a busy event by being thorough and professional. They not only brought technical skill to the event, but also great energy. Staff catered to the customers and event coordinators. I would definitely recommend Photo Booth Express to others."
– Renata S – Fundraiser for Ronald McDonald Charities at DuPage County Airport, West Chicago

The Best Choice for Your Company Party
While we may cost a little more than some of the fly-by-night companies, in the long run isn't a better product, higher level of service and your peace of mind worth it? Like so many companies who've used Photo Booth Express for their events, I'm sure you'll agree.
"We absolutely love working with you. Each time you are a HUGE hit with our guests, and your staff is tremendous to work with!"
– Jessica W – Corporate Event at Chicago Cultural Center, Chicago
Here are some of our corporate photo booth rental clients: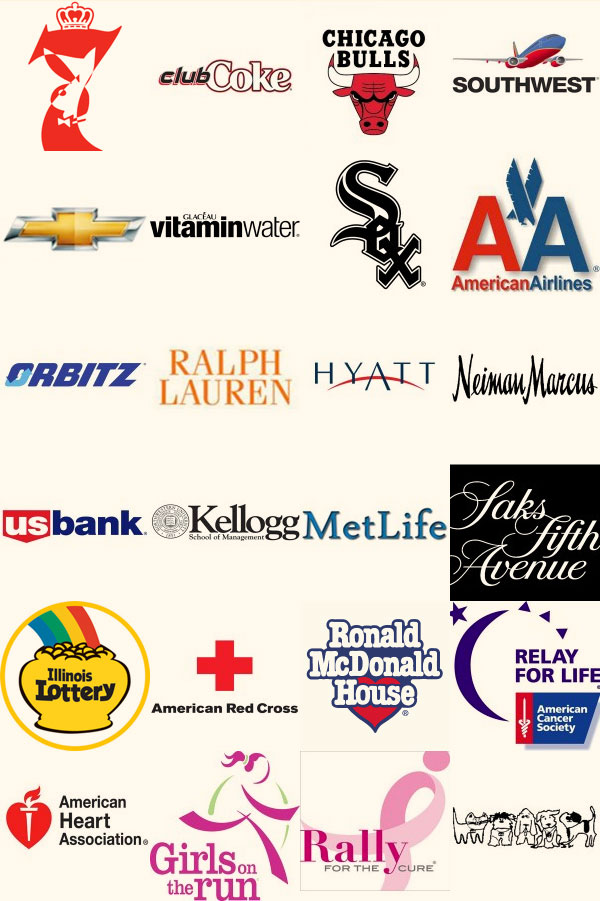 Call us at 773-253-4986 or contact us today to find out how Photo Booth Express can bring the fun to your company party or corporate event!