I had the opportunity to host a photo booth for a lovely couple recently at the Ramada Inn, in Galena IL. The drive there was spectacular with all of the rolling hills and brilliant valley's! This was my second trip to Galena, and I am always looking forward to getting out there.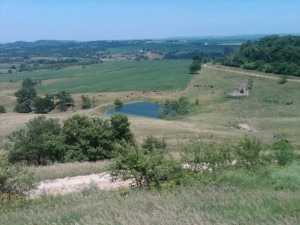 The Ramada has a very large room that for hosting events, that is great for guest accommodations of at least 200 people. Not only is the room large enough for a nice sized reception, it also allows room for extra amenities such as a photo booth. There is a very beautiful landscaped view of a large lake in which many couples are attracted to for their actual ceremony. Jennifer and Chai were drawn to Galena for its wonderful view, as well as the perfect outdoor ceremony that the Ramada offered.
This was such a great reception, I honestly felt like family while hosting the photo booth. Jennifer's mother was my actual contact for the event, and she was so great to work with! I got the pleasure to meet up with the family about 4 weeks before the event when they stopped into our office to finalized details. We laughed for quite a while after sharing a few stories before we actually began finalizing things. The unfortunate part of the whole meeting was that they had so much fun with our staff that they wanted all of us to be present on their big day!
I met some really great people that evening that I am really looking forward to seeing and working with again in the near future. Heidi Lee Photography (Heidi, Heidi and Drew) was there for the duration of the event taking lots of photos as well as video. I have to admit, they really did do a great job of capturing Jennifer and Chai's wedding day. Not to pat myself on the back, but I would say that Photo Booth Express did a great job in that department as well. Not only did we take photo's in the booth, but we also put together a great looking custom graphic's for their photo strips, and their very own photo guestbook. I noticed while assembling the guestbook, that Chai's family was not only leaving great messages in English, but they were also writing in Chinese! The combination of the two really made the book come together nicely.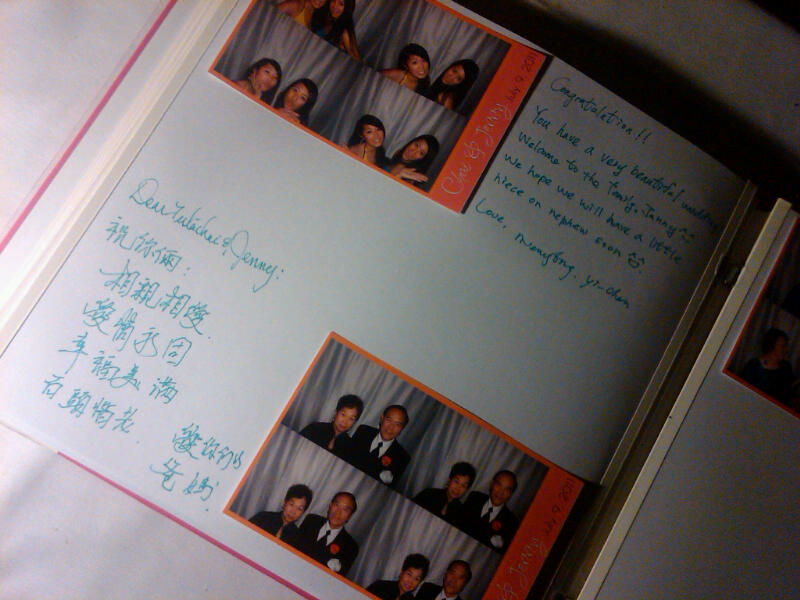 All in all, I was very pleased with how their event turned out, and I was very happy to be a part of their big day. Thanks Jennifer, Chai, and mom Lori for making me feel like family. I hope you enjoyed yourself as much as I did.